Day 1 – Paro airport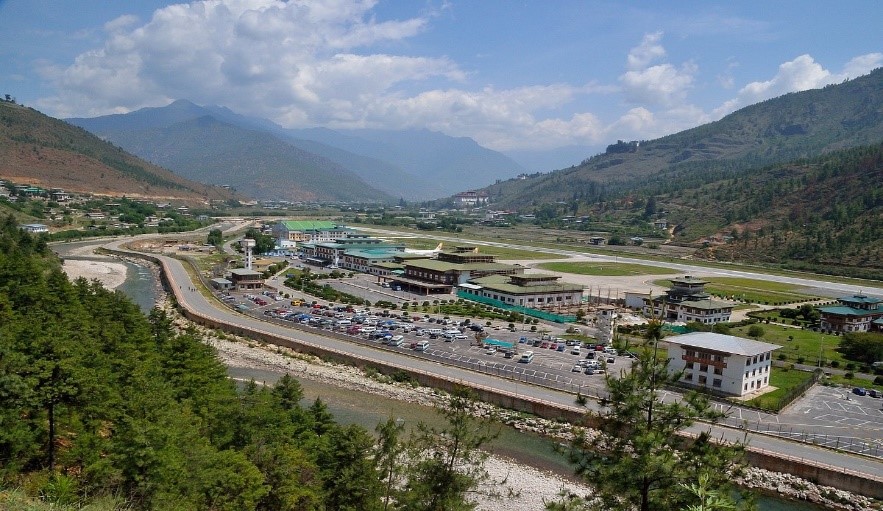 Arrival in Paro international airport. Welcome to the land of happiness, also known as Druk Yul (country of the Drukpa Lineage, the Dragon People, or the Land of the Thunder Dragon.) Upon arrival at the Paro International Airport, you will be greeted in our traditional style by our guide and driver, who will be accompany you throughout the tour.
You will then be dropped to your hotel and rest. Later you will be going out to stroll the town and get a taste of our local drinks.
On the next day, you will be flying towards east with Peter.
Day 2: Paro explore

Today after having breakfast, you will then start off with your first sightseeing around Paro. You will visit;
National museum / Ta Dzong / Watch tower. (Ta Dzong actually means a watch tower to look after the province of Paro valley and served as a regional administrator as well as a store house which would ensure supplies in the event of warfare.)
Paro Dzong / Rinpung Dzong (It was built by Gyalchog (brother of Gyalzom) the family of lama Pha Dung Dung in 15 centuries. He surrendered himself to the local deity Jawang Nep and built a 5 storied building and named as Hungrel Gampo.)
Kichu lhakhang (Kichu it actually means the peaceful palace. The first temple was built by a 1st Dharma king of Tibet Songtsen Gampo in 7th century.)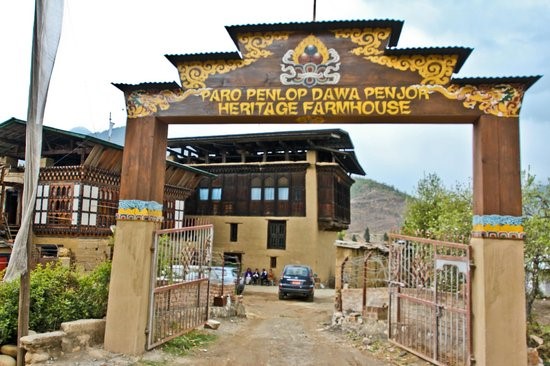 You will have your lunch at one of the famous heritage farmhouse in Paro. The Paro Penlop Dawa Penjor Heritage Farmhouse located at Gaptey, Paro (behind Paro town just 4 to 5 minute walk through the Beautiful Paro valley farm) is the most important historical heritage farmhouse in the country. It was built by the 23rd Paro Penlop (Governor) Dawa Penjor in late 18th century for his two wives who were sisters (Daughters of Drukgyel *Dzongpen Dorji Phuntsho)(*Governor of northern border of Bhutan and Tibet also uncle to Paro Penlop Dawa Penjor) and served as his residence until his death. The farmhouse has been now authentically restored to its original grandeur and equipped with amenities like traditional guest rooms, traditional hot stone bath, Bhutanese cuisines, gift shop, and authentic Bhutanese art and handicraft/textile galleries.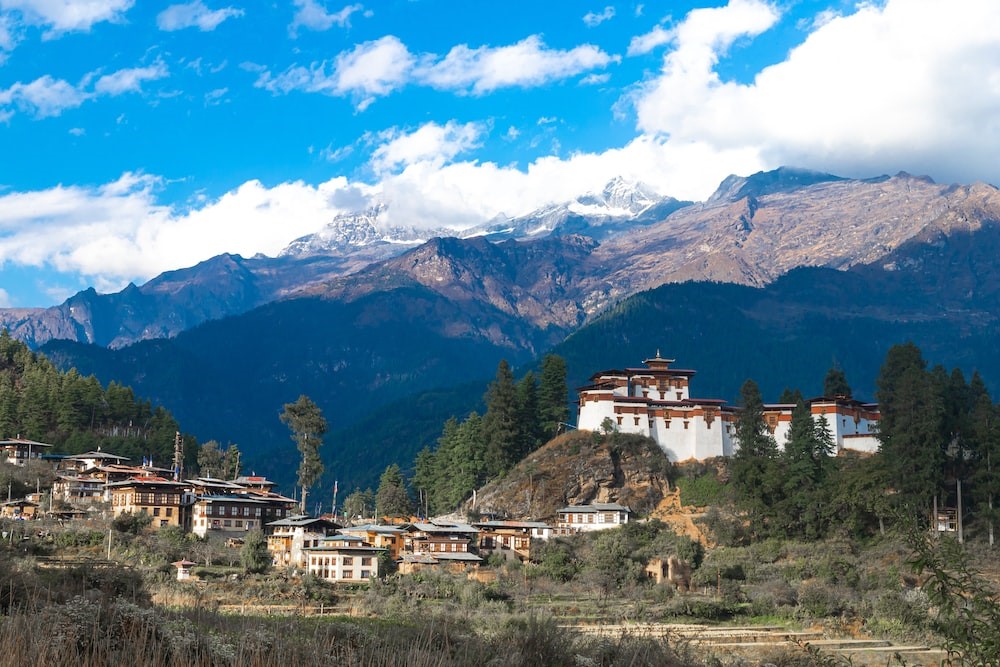 Later you will visit the old and famous Drukgyel Dzong (fortress). Drukgyel Dzong means 'Fortress of the Victorious Drukpa'. Located in Phondey village, Paro district, Drukgyel Dzong was believed to have been built in 1646 by Zhabdrung Ngawang Namgyal to commemorate his victory over the Tibetan invaders. In April 2016, to celebrate the birth of the Dragon Prince, Gyalsey His Royal Highness Jigme Namgyel Wangchuck, as well as to commemorate the arrival of Zhabdrung Ngawang Namgyel to Bhutan in 1616 AD and the birth year of Guru Rinpoche, then Prime Minister Tshering Tobgay announced that the dzong will be restored and reinstated to its former glory upon the command of His Majesty King Jigme Khesar. The announcement and ground breaking ceremony took place on 6 February 2016, a day after the Crown Prince was born.
Afternoon, you will stroll around the town, visit a nice café and then you can visit the beer factory near the airport as well. Enjoy your evening, rest well and be prepared for your morning flight towards the eastern side of Bhutan.
Day 3: Paro – Yonphula airport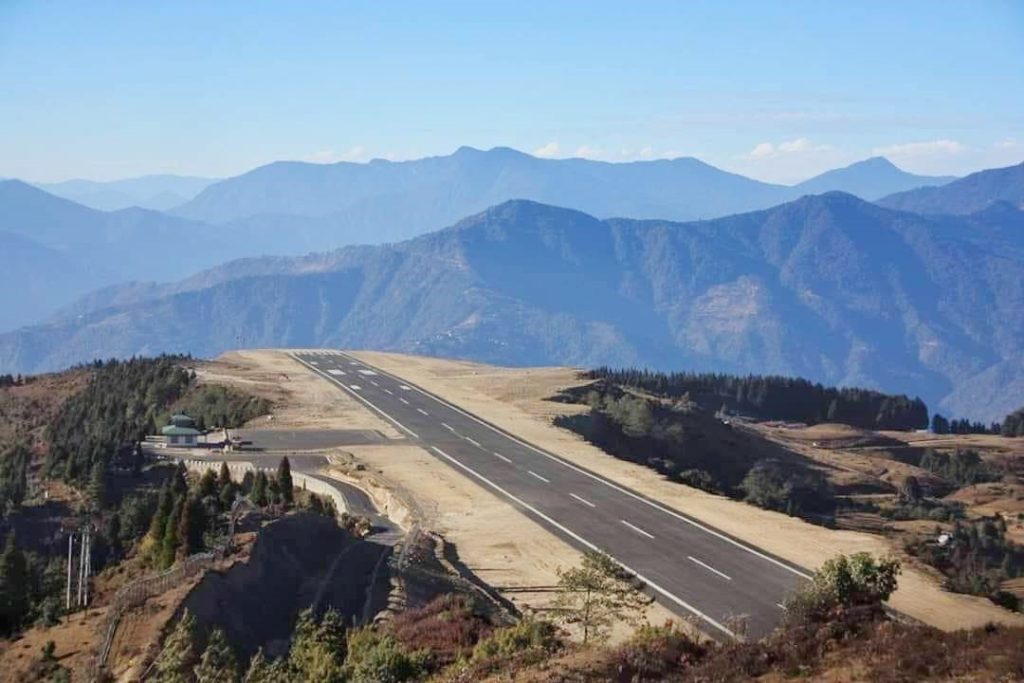 Today you will fly from Paro international airport to Yonphula airport at Trashigang.
If seated on the left side of the plane, you will get a glimpse the Himalayas. After landing, you will be then received by our team and then drop you off at the hotel. Over there, you will get your own motorcycle for the trip. In shortly, you will then go for a short ride towards the Trashigang town.
Day 4: Trashigang – Merak Sakten
The ride you all have been waiting for starts today. Gear up, eat a nice breakfast and drink plenty of water for the ride. You will start off with the ride to Merak Sakten. The road condition will be rough/bumpy and the distance will be 68km approximately.
Situated at an altitude over 3,500 meters, the exotic valleys of Merak and Sakten have been home to the Brokpas for centuries since their displacement from Tsona in Southern Tibet. The nomadic indigenous group of eastern Bhutan, the Brokpas seasonally move their herds of livestock from the lower valleys in the winter to the higher pastures in the summer.
You will then ride back to Trashigang.
Day 5: Trashigang
Today you will visit places around Trashigang like Gom Kora and Chorten Kora.
An extraordinarily picturesque temple, Gom Kora is located 13km north of Chazam. The lush green fields, the monks' red robes and the temple's yellow roof combine with colourful Buddhist carvings and the rushing river to create an idyllic scene.
The correct name for the site is Gomphu Kora. Gomphu denotes a sacred meditation site of Guru Rinpoche (Guru Padmasambhava was known in Tibet as one of the founding fathers of Tibetan Buddhism, who appeared in Tibet in 749 A.D, and spent 54 years) and korameans 'circumambulation'. The Guru meditated here and left a body impression on a rock, similar to that in Kurjey Lhakhang in Bumthang.
Chorten Kora delights tourists with its splendid design and pristine ambience. Modeled after the famous Boudhanath Stupa in Nepal, the Chorten Kora is a fascinating display of Buddhist architecture and offers a captivating spiritual excursion next to the gleaming Kulong Chu River in Trashiyangtse. This magnificent structure of great religious and cultural significance was built in the 18th century over a period of 12 years by the Lama Ngawang Loday, the nephew of the much revered Buddhist Lama Zhabdrung Ngawang Namgyal. (Zhabdrung Ngawang Namgyel founded Bhutan and ruled the country for over 35 years, aka Father of Bhutan.)
Or you can ride your bikes towards the south (Wamrong) and come back.
Day 6 – Trashigang – Mongar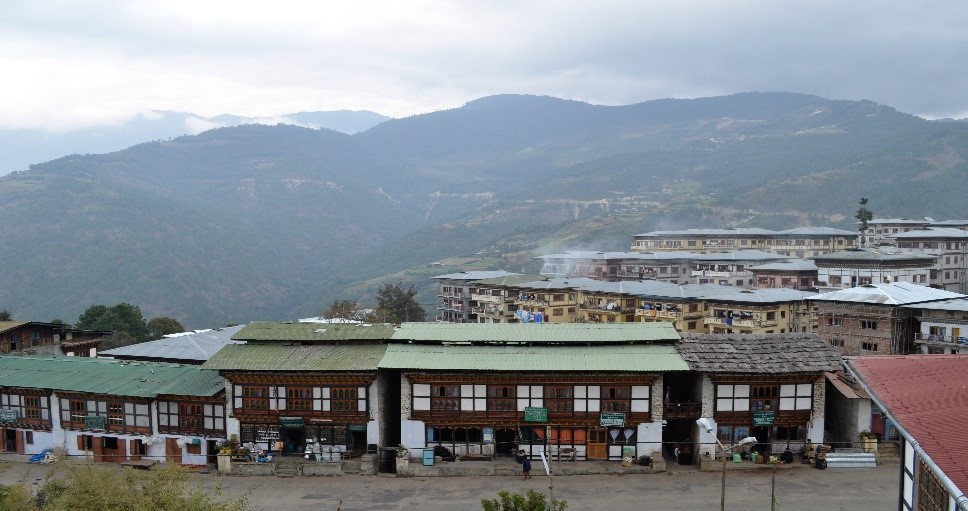 Today you will be riding to a different district called Mongar (78km ride). On the way you will visit Yadi village (52 km ride). Yadi is a village in Bhutan and has about 1,000 residents. Yadi is situated nearby to the hamlet Nyingala and the village Doongsingma.
A visit to any dzongkhag of the Himalayan Kingdom of Bhutan is incomplete without treating your eyes to the spectacular sights of the grandiose dzongs (fortresses) and magnificent statues of the protector deities. And Mongar, owing to its modern and marvelous Dzong, follows this rule to a t. Situated on a sloppy hill at an altitude of 1,639 meters above the main town, the Mongar Dzong immediately catches your attention with its mesmerizing charm and wonderful architecture, as you step foot in this beautiful eastern town.
Day 7 – Monger – Lhuntse (Day excursion ride)
Today you will ride towards Lhuntse district (73 km).
Surrounded by exotic landscape and Buddhist shrines, Lhuntse is one of Bhutan's must-visit destinations. Its untouched nature will make you want to breathe in the cold morning breeze and take a walk along the narrow muddy paths. Lhuntse has a 154 feet statue of Guru Rinpoche that overlooks the town. You can take a tour of the mighty fortress Lhuntse Dzong that evokes memories of the past. Many hiking activities are also available around Lhuntse. You can take a village tour to Gangzur or visit the isolated 18th century Jangchubling Monastery.
Day 8 – Monger – Bumthang (Jakar)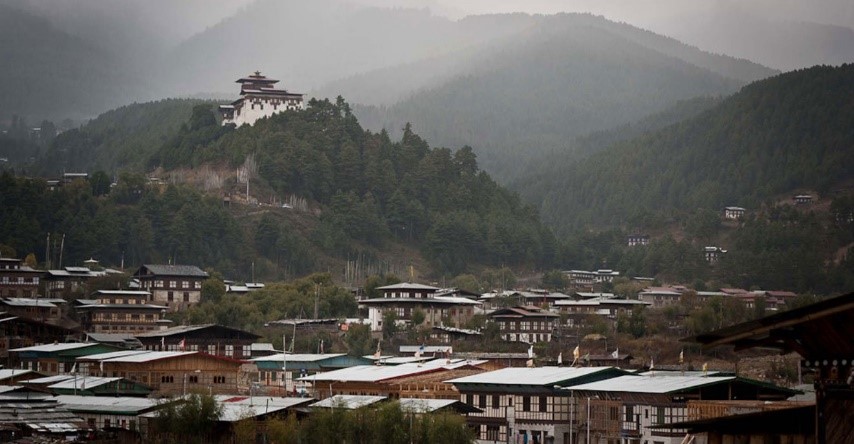 Today you will be moving towards the central of Bhutan. The place where you will be riding is Bumthang (162 km riding).
You will be riding pass one of the high pass Called "Thrumshing la pass" Elevation 3,780m.
Then you will be entering Ura, one of the place in Bumthang. Bumthang is divided into three places, Jakar, Tang and Ura.
Once you reach, you will directly go to the hotel, check in and rest for a while. Later you will visit the Local beer and cheese factory in Jakar. Afterwards, you can stroll around the town or stay back rest more in the hotel.
Day 9 – Jakar Rest day.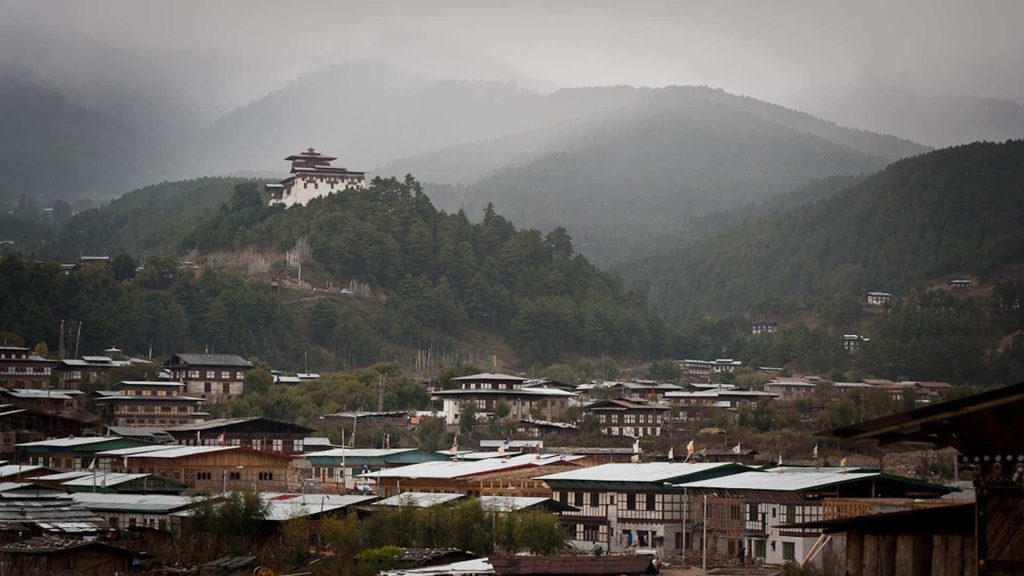 Today you will rest and enjoy your personal time in Jake.
If someone of you who wants to hike, you can do a lot short hikes around the area.
OR you can go for a short sightseeing around the beautiful valley of Bumthang. Or they can do sightseeing of the temple, sacred sites and dzong etc.
Day 10 – Jakar – Tang – Chumey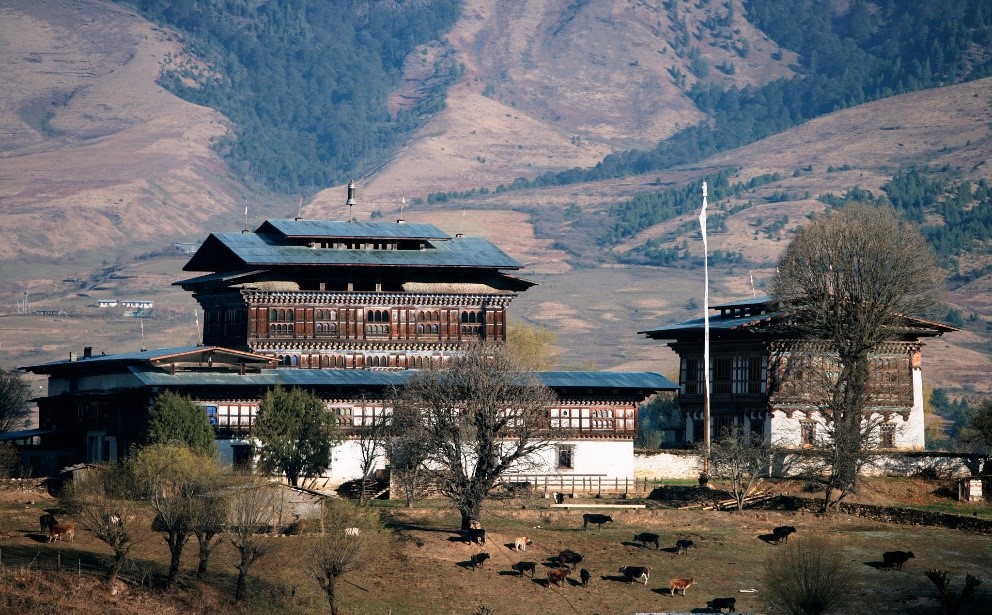 Today you do a day excursion at Chummy and Tang. You will ride to Tang in the morning, do a day tour, and visit the famous Ogyen Choling Museum (elevation 3,100m) Distance from Jakar to Tang will be 34km. This heritage museum provides a perfect insight into the lifestyles and living conditions of a high noble family over the last century. The large building on the right is Tsugh lhakhang which contains two temples with spectacular statues and paintings. The artifacts depicting the way of life fare recreated in the original room. Everything inside the palace looks authentic. The whole visit gives an intimate feeling of stepping into a bygone way of life.
You will have your lunch at the museum.
Later you will ride back to Jakar and move towards chummy for another sightseeing.
You will go back and spend the night at Swiss Guest House.
Day 11 – Bumthang – Trongsa – Zhamgang

Today you will start off early, have a good set of breakfast and ride towards Trongsa. You will ride pass another high pass called "Yotong la Pass" elevation 3450m. Then you will ride downwards towards Trongsa.
Once you reach, check in your hotel, and take a short break and then ride down towards Zhamgang (90km ride one way) and ride back to Trongsa for the night.
A paradisiacal locale enveloped under the cover of a thick and lush Himalayan forest, Zhamgang delights with its unmatched natural charm and offers a surreal holiday in the lap of Mother Nature. Zhamgang was earlier known as Zhamgang and around 85% of the total area of the dzongkhag (district) is under forest cover, making it one of the best places to visit in Bhutan to experience the raw and wild marvels of nature.
Boasting a rich and exotic biodiversity full of rare and endangered species, Zhamgang is home to three wildlife reserves, the Royal Manas, the Jigme Singye Wangchuck and the Thrumshingla National Parks, which it shares with its neighboring dzongkhags. The most popular tourist attraction in Zhamgang is the Royal Manas National Park, a sprawling wildlife reserve and oldest nature conservation Park of Bhutan.
Day 12 – Trongsa – Gangtey/Phobjikha
Today you will ride towards Gangtey/Phobjikha valley (76km riding).
Today you will ride towards the Bhutan's most beautiful valley. To get there, you will need to cross pass another high mountain pass called "Pele la Pass" Elevation 3420m. Before reaching the pass, you will cross pass a big stupa called "Chendebji Chorten". Chendebji Chorten (Stupa) also called the chorten charo Kasho is enroute to Trongsa and is patterned after Kathmandu's Swayambhunath Stupa, with eyes
Painted at the four cardinal points. It was built in the 18th Century by Lama Shida from Tibet, to cover the remains of an evil spirit that was subdued at this spot.
Once you reach Gangtey, you will visit the monastery, the Black Necked crane Center and drive down towards Wangdue and ride for another hour to reach Mandrelgang where you will be spending your night at a beautiful home stay.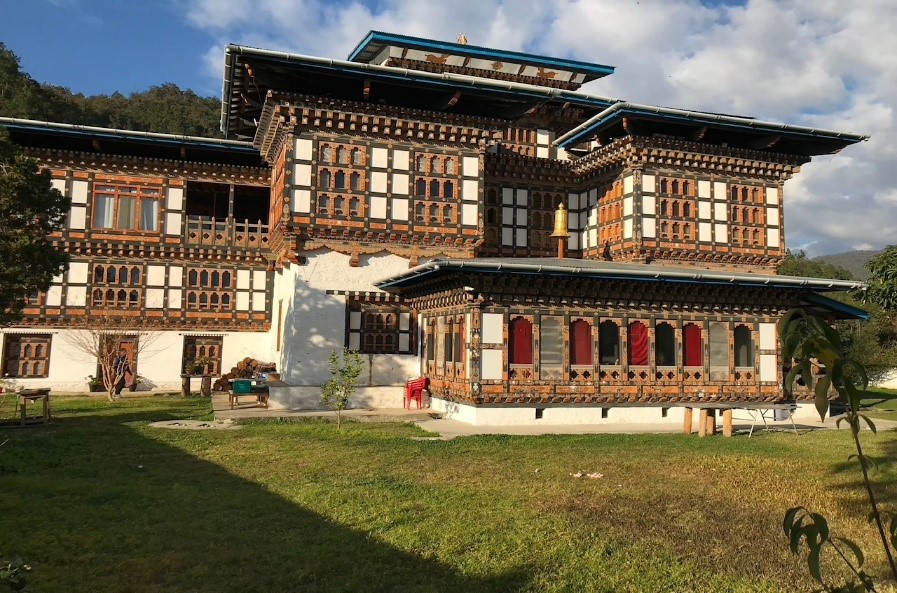 Day 13 – Mandrelgang – Punakha
Today you will explore Punakha.
You will be riding towards Talo. Talo covers an area of 25.51 sq. km as per LCMP 2010 with an altitude ranging from 1300-1500 m above sea level. There are 368 households in the village, which currently hold a population of 1594 people.
Motor able road reaches up to Talo and Nobgang villages, and the majority of the households have access to electricity. It has one RNR center, one BHU, one ORC, one primary school, one Multi-purpose hall, one community center and about 98% of the household have access to clean drinking water. The village has eight numbers of lhakhang/temples.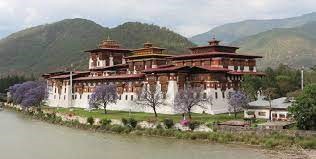 Then you will be visiting the Punakha Dzong. The Punakha Dzong (the palace of great happiness or bliss), is the administrative center of Punakha District in Punakha, Bhutan. The dzong was constructed by Lam Ngawang Namgyal, in 1637–38. It is the second oldest and second largest dzong in Bhutan and one of its most majestic structures. The dzong houses the sacred relics of the southern Drukpa Lineage of the Kagyu school of Tibetan Buddhism, including the Rangjung Kasarpani and the sacred remains of Lam (Master) Ngawang Namgyal and the tertoen (Treasure discoverer) Pema Lingpa.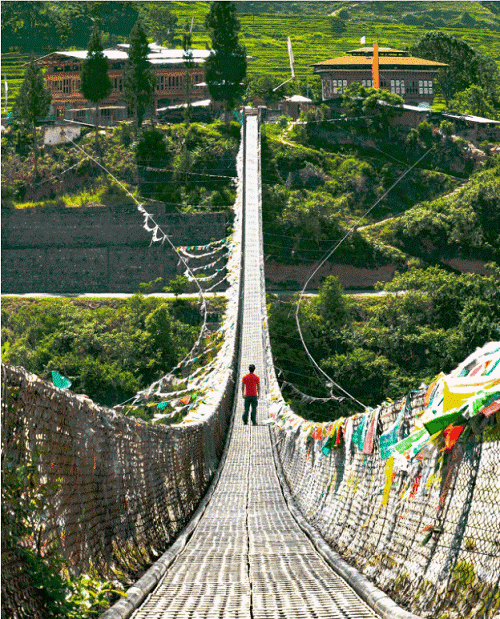 After that, you will visit the longest suspension bridge which is located right behind the Punakha Fortress. It's to connect the fortress and the village which is located nearby. The bridge is measuring 180 m in length. From the bridge, you can get a spectacular view of the Po Chhu River (Male River) and the valley. It's an ideal place for a photo-shoot with a stunning background. You will definitely enjoy the cool and breezy vibes from the suspension bridge.
After that, you will be explore around Punakha.
Day 14 – Mandrelgang – Gasa
Today morning, you will have a good set of breakfast since you will be going on a bit longer and amazing journey towards the northern side of Punakha. The elevation in Punakha will be 1,300m and Gasa will be 2,850m. The ride from home stay towards Punakha will be around 21km, and from Punakha to Gasa will be 63km.
Then you will start your ride from there till Gasa. Once you reach there, you can explore Gasa fortress and also visit the famous hot spring right below the road, near the river banks.
After explore Gasa, you will then ride back to Mandrelgang.
The total distance till Mandrelgang homestay from Gasa will be 80km.
Day 15: Mandrelgang – Thimphu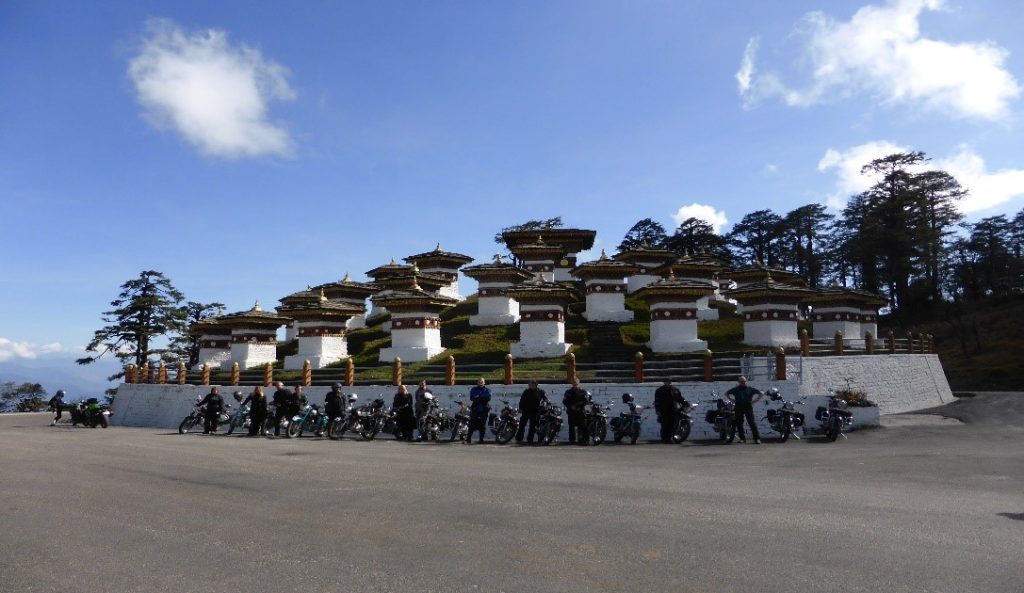 Today you will drive back to the capital city "Thimphu" (53km)
Once you start your journey today, you will move towards Thimphu. Have a good lunch there and then ride towards the Buddha Point (The Buddha Dordenma is the largest sitting statue of the Buddha yetasuring in at measuring 51.5 meters in height and made of solid bronze. Inside the Buddha are 125,000 smaller Buddha statues, 25,000 12 inch statues and 100,000 8 inch statues. The statue was made celebrating the 60th anniversary of the fourth King Jigme Singye Wangchuck while fulfilling two ancient prophecies from the 8th and 12th century which stated that a giant Buddha statue would be built in the region to bless the world with peace and happiness.)
Then you will explore the capital city and then ride back to your hotel and rest.
Later you can explore the night around the city and enjoy.
Day 16: Thimphu (rest day)
Today you will be rest day. For you guys who still wants to ride, you can ride around Thimphu valley.
You will explore the valley towards the north where you will mostly see the authentic Bhutanese lifestyle with a lot Monastery, village, temples and sacred sites with beautiful views and rivers.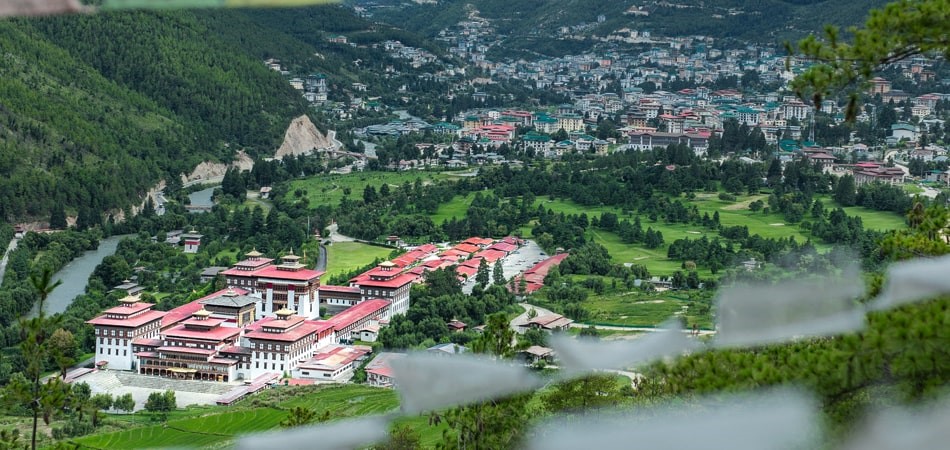 Day 17: Thimphu – Chhukha Haa by Pass Bridge – Jele Dzong (Paro)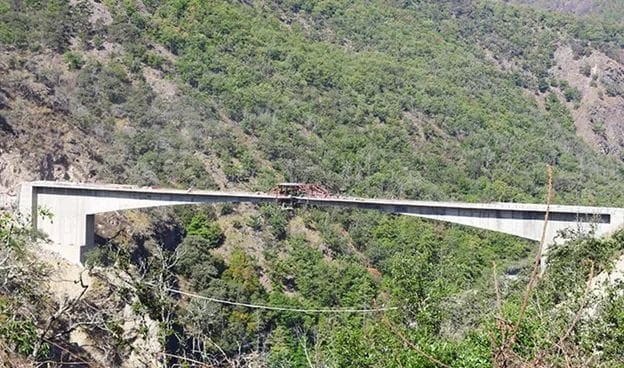 Thimphu – Chhukha/Haa Bridge = 44km
Chhukha/Haa Bridge – Paro = 45km
Paro to Jele Dzong
Today you will start early and ride towards Chhukha/ Haa Bridge. Then after that, you will ride back to Paro.
Rest for a bit and ride up towards Jele Dzong.
Ride through pristine forests and valleys traversed by yak herders. Strategically located on a ridge, Jele Dzong is a small fortress built several hundred years ago to cater to travelers between Paro and Thimphu.
The impressive main Lhakhang contains a large statue of Sakyamuni almost 4m high. One can only wonder what kinds of mischief the resident monks must have perpetrated to warrant banishment to such a high and isolated monastery!
Later you will ride down and check in your hotel and rest.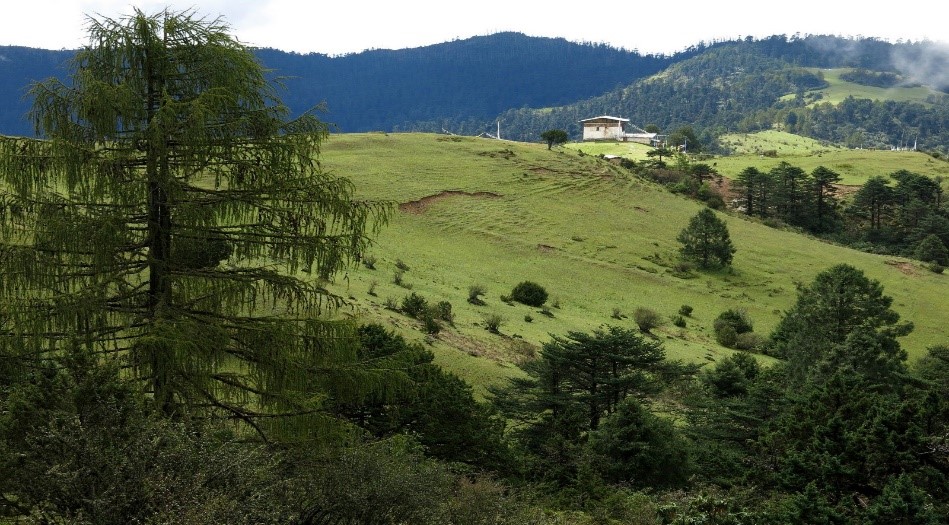 Day 18: Paro – Chela Pass – Haa valley
Today will be your last ride so do enjoy every moment and take lots of photos on the way to Haa Valley.

We will ride towards Haa valley (2,600m). On the way, you will need to cross one of the highest pass of Paro, which is called, "Chele la" pass. Elevation 3,988m. Hotel to Chele la pass will be 46km approximately. Stop there for a while and take photos of how majestic the view of the mountains and the Paro valley is.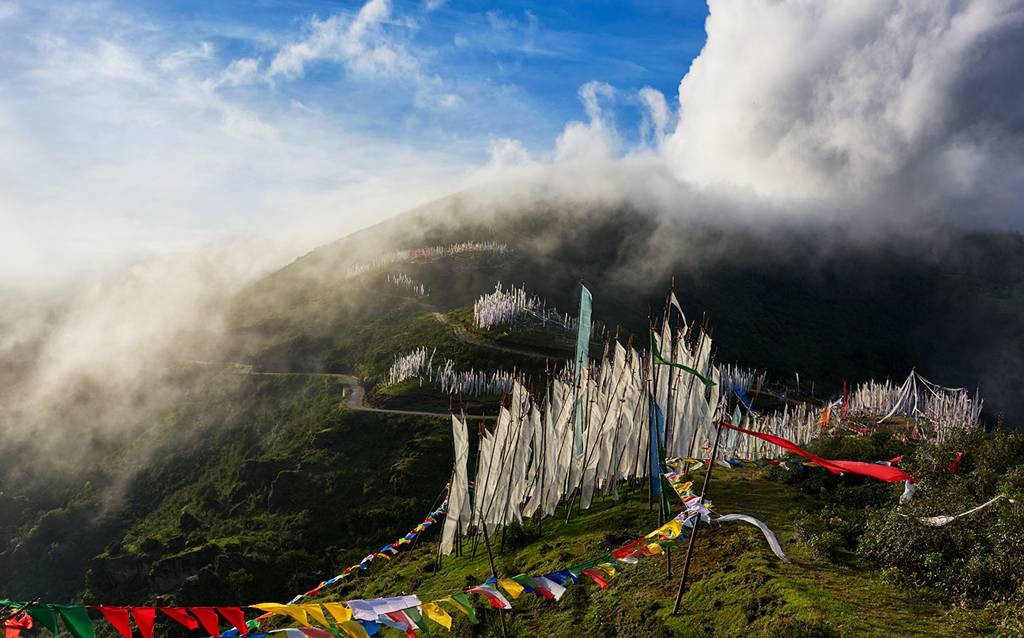 Then you will descend down towards Haa valley (25km). Once you reach Haa, you will start with the sightseeing at Lhakhang Karpo. The history of Lhakhang Karpo can be traced back to the 7th century A.D. when it was constructed in Haa coinciding with the rule of King Songtsen Gampo in Tibet during this era.
The King was actively involved in spreading Buddhism. As atonement for a sin, King Songtsen Gampo took upon himself the task of constructing 108 temples in all the countries of the Dzambudvipa. Among these constructions besides Kichu lhakhang of Paro and Jampa lhakhang of Bumthang is said to have included the other two important temples in Haa, the Lhakhang Karpo (white temple) and Lhakhang Nagpo (Black temple).
Lhakhang Karpo according to legend derives its name from the white pigeon, which landed on the site of the temple. History has it that a black and while pigeon were released to select the sites to build the temple and it was believed that the white pigeon landed on the foothills of mountain Chenrezig (Avaloeteshvara), one of the towering mountains. Lhakhang Karpo was built on the site as selected by the white pigeon.
Lhakhang Nagpo the Lhakhang Nagpo is situated a kilometer away from Lhakhang Karpo in Dumcho village in Haa valley. The black pigeon had landed a little to the North of Lhakang Karpo indicating the destined site of the present Lhakhang Nagpo. The temple was named Lhakhang Nagpo (black temple) as it was built on the site where the black pigeon had landed. The Lhakang is built on a lake. An opening in the floor of the temple provides an access to the lake underneath the temple. The Black temple owing to its name is black in color and is built amid the tranquil lush green forest.
These two temples stand as the guardians keeping watch over the valley.
Wangchulo Dzong (Haa Dzong) The fortress was built in 1915. It is considered one of the new dzong built in the country. Unlike any other dzong in Bhutan, Wangchuk lo dzong is uniquely seated on the Valley floor with Meri Phunsum Mountain at the backdrop. The dzong is located inside IMTRAT Compound. Today the Dzong serves as the headquarter office to Indian Military Training Team (IMTRAT).
Later you will ride back from the same route, reach your hotel and then return your bikes. Total distance from Haa to Hotel is 70km. Once you reach back, you will rest well since tomorrow you will hike the famous Tiger's Nest. It will be the end of the Bike ride today.
Day 19: Hike to the famous Tiger's Nest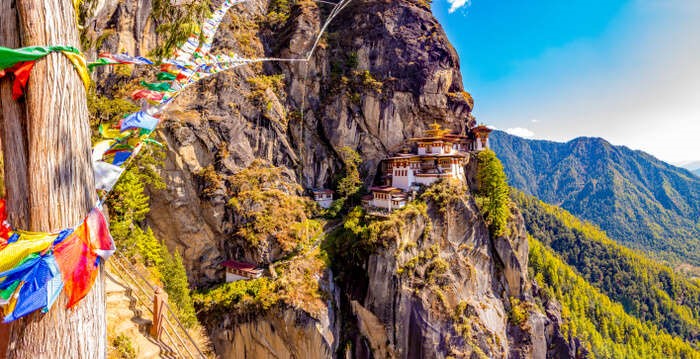 Today you will be visiting the most iconic structure in the valley of Paro, the Tiger's Nest (elevation 2,950m). In the morning, you guys need to have a good set of meal for the total of 5 to 6 hours round trip hike to the tiger's nest. Take all the necessary things which your guide will brief you beforehand so that later you guys won't have any problems with anything. It will be an amazing and a good hike so be sure to take your cameras as well to take memories back home.
Lunch will be at the tigers nest cafeteria (Serves only vegetable meals) or back to Paro town at the local restaurant.
Later it will be optional for you guys, you can dip in the hot stone bath to relax your body from hike you did or skip that and just relax at the hotel.
After that, you will then visit Kichu lhakhang (Kichu it actually means the peaceful palace. There are three temples built by a very renowned person with different dates. The first temple was built by a 1st Dharma king of Tibet Songtsen Gampo in 7th century. He has built a 108 structure in a Himalayan region to ogress the evil spirits and out of those two temples was now in Bhutan and they are Kichu lhakhang in Paro and Jambay lhakhang in Bumthang.) You will also get to see the museum of Dilgo Khyentse Rimpoche's home.
Later you can go and see the farmer's market at Paro town and stroll around the town and buy souvenirs.
Day 20: Departure from Bhutan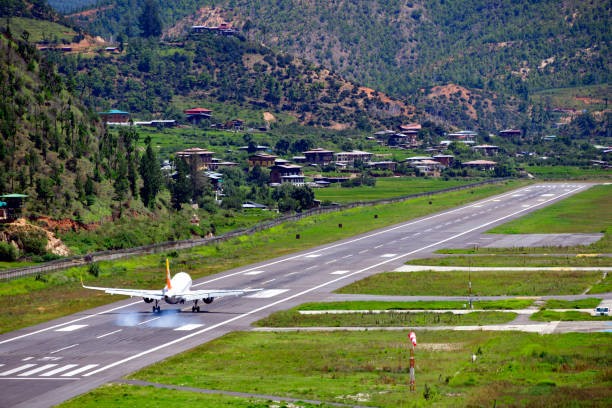 Today, our guide and driver will bid farewell to you all. Please have a pleasant flight back home. We will be looking forward to seeing you again in future for another place to tour around. Thank You & Tashi Delek!